I love this image.  This is  from A Learning A Day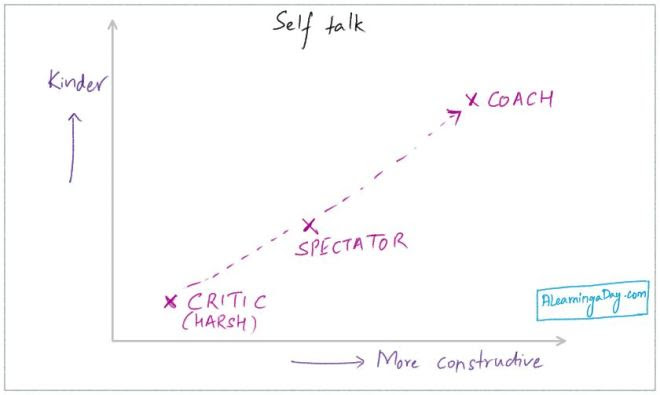 Seth Godin connected me to this blog and I'm loving it.
The invitation for the day is "Who" does your self talk sound like?
A critic ("that was a dumb move"), spectator ("hey, what happened there?"), or coach ("let's talk about what happened there and what you've learned from it").
I feel like I have all three of these voices…and I want to play with inviting the coach to show up more often.  Read the whole post here